John Samuel Waters, Jr., is a writer, director, visual artist, and art collector.
The son of Patricia Ann and John Samuel Waters, Sr., he was born in Baltimore on April 22, 1946. Waters grew up in Lutherville and attended Calvert Hall College High School. Glenn Milstead, who later achieved fame as Divine, was a childhood friend and confidante.
Waters' films feature a regular cast and crew known as the Dreamlanders. Members of the Dreamlanders include Divine, Mink Stole, David Lochary, Mary Vivian Pearce, Edith Massey, Vincent Peranio, and Pat Moran.
Dubbed "the Pope of Trash" by William Burroughs, Waters' early films featured offbeat, quirky, and often filthy characters and outrageous dialogue. All of his films have been shot in Baltimore.
His film Hairspray, inspired by the real-life story of the integration of the Buddy Deane Show, was adapted into a long-running Tony Award-winning Broadway show in 2002, which itself was adapted into a hit musical film in 2007.
Although he has residences in New York City, San Francisco, and Provincetown, MA, Waters mainly lives in Baltimore.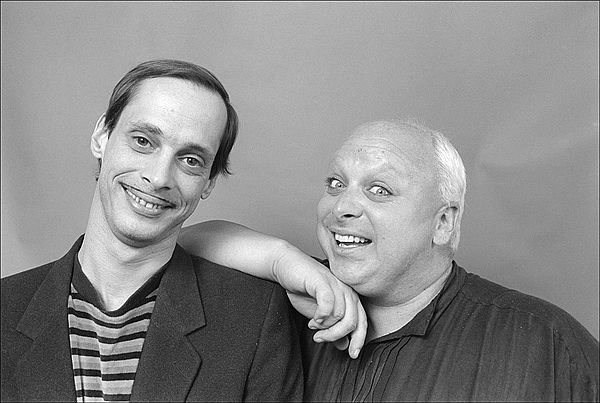 Filmography
A Dirty Shame (2004)
Cecil B. DeMented (2000)
Pecker (1998)
Serial Mom (1994)
Cry-Baby (1990)
Hairspray (1988)
Polyester (1981)
Desperate Living (1977)
Female Trouble (1974)
Pink Flamingos (1972)
Multiple Maniacs (1970)
The Diane Linkletter Story (1970)
Mondo Trasho (1969)
Eat Your Makeup (1968)
Roman Candles (1966)
Hag in a Black Leather Jacket (1964)
Books
Role Models (2010)
Lapsed Agnostic (2007)
Crackpot: The Obsessions of John Waters (2003)
Art: A Sex Book (2003)
Director's Cut (1997)
Shock Value: A Tasteful Book about Bad Taste (1995)
John Waters: Change of Life (2004)
For more information: